About Telitek Engineering ...
TELITEK ENGINEERING is an authorized TEKLA training center of Excellence in Kozhikode, Kerala. It is established by a team of professionals with sound knowledge, experience and perception. The institute has formulated well-structured training program suited for different industries. We update our training methodology by taking feedbacks from different companies and industries which makes our vision and mission more effective.
We treat every student of ours as a "Key Player" whose skillset is to be enriched to meet ever changing global demands. We create a bridge between fresh engineers and modern industry Demands. Our expertise and years of experience in this area has helped professionals to find a perfect career. TEKLA program is 100% Job oriented. After completion of training candidate can start/shift their career as Structural designer, Structural Engineer or Project Engineer, Steel Detailer etc…
Facilities
Fully equipped classrooms and labs.
Trainers with rich industry experience.
Low mentor student ratio focusing on student's perceptive capabilities.
Globally accredited and internationally valued certification.
Detailed Training material.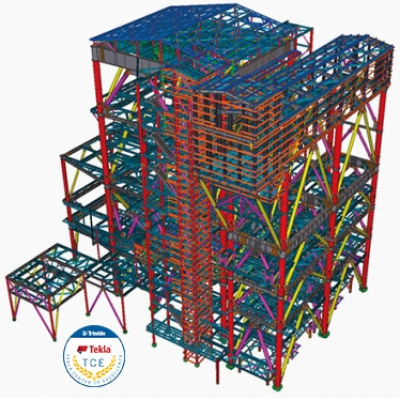 Tekla Structures is a building information modeling software able to model structures, such as high-rise office or residential buildings. This software is widely used in the building and construction industries for steel and concrete detailing, precast and cast in-site. The software enables users to create and manage 3D structural models in concrete or steel, and guides them through the process from concept to fabrication. Tekla allows structural drafters and engineers to design a building structure and its components using 3D modeling, generate 2D drawings and access building information.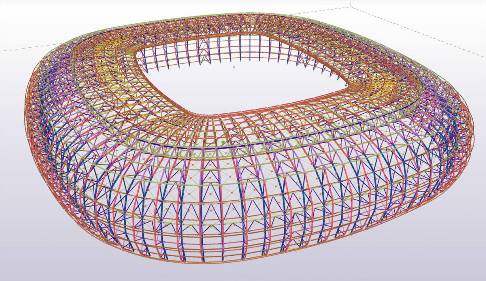 There are two streams of Tekla Structure Steel Detailing Course:
Tekla Basic Steel Structural Detailing
Structural Steel Detailer Training course covers 100 hours of instruction and Practice on real time Projects (20 Hours of theory+40 hours of Software training + 40 Hours of Project Practice in Tekla Structure Software) with world leading 3D BIM Software i.e. Tekla Structures.
TEKLA Steel Structures Advanced Course
The Steel Advanced Training provides Tekla Structures experienced users with the knowledge and the tools needed to progress to the advanced stages of the Tekla Structures program. This course provides knowledge needed to become productive within the projects and customize Tekla output to suit project/client requirements.
Telitek Engineering is the center of excellence for learning the world's leading structural & BIM software . Telitek is authorized center for Tekla training in calicut. Telitek Tekla programs in kozikode are best for fresh graduates and also those with few years of experience looking forward to upscale their skills . Telitek is authorized by Trimble & is the leading tekla training center in calicut. Visit us in kozikode to find more about Telitek training in tekla.