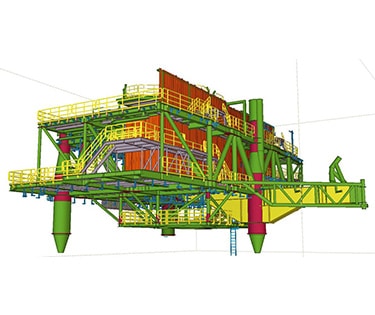 Trimble Authorized Center For Tekla Training
LEARN THE WORLD'S LEADING STRUCTURAL (STEEL/CONCRETE) BIM SOFTWARE AND GET PLACED. The institute has formulated well-structured training program suited for different industries. We treat every student of ours as a "Key Player" whose skillset is to be enriched to meet ever changing global demands. We create a bridge between fresh engineers and modern industry Demands.
This software is widely used in the building and construction industries for steel and concrete detailing, precast and cast in-site. The software enables users to create and manage 3D structural models in concrete or steel, and guides them through the process from concept to fabrication.
Specifically Designed Course for Gulf Job Seekers powered by Industry Standards.
Get Trained & Get Placed
Tekla Basic Steel Structural Detailing
Course Duration: 20 Hours +40 Hours+ 40 Hours
Structural Steel Detailer Training course covers 100 hours of instruction and Practice on real time Projects (20 Hours of theory+40 hours of Software training + 40 Hours of Project Practice in Tekla Structure Software) with world leading 3D BIM Software i.e. Tekla Structures. On the completion of this course, you will qualify as a Trimble Certified Tekla Structure Professional in Basic steel structural Modelling & Detailing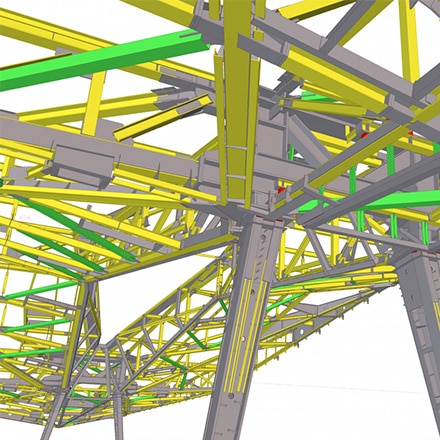 TEKLA Steel Structures Advanced Course
Course Duration: 30 Hours.
The Steel Advanced Training provides Tekla Structures experienced users with the knowledge and the tools needed to progress to the advanced stages of the Tekla Structures program. This course provides knowledge needed to become productive within the projects and customize Tekla output to suit project/client requirements.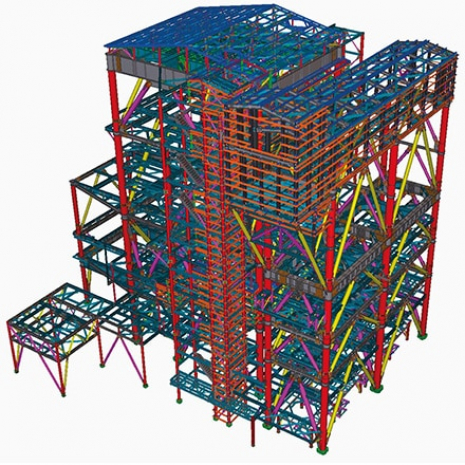 We are authorized TEKLA training center of Excellence in Kozhikode, Kerala.
Tekla BIM Integrated Workflow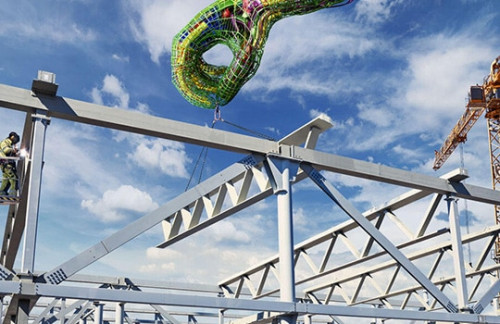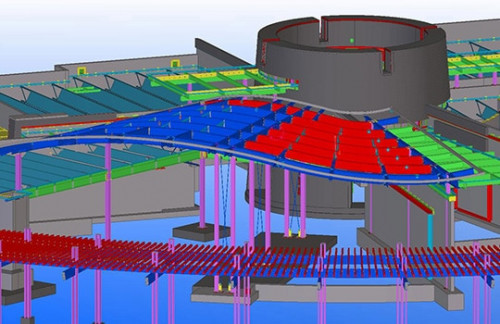 Interdisciplinary Design Collboration
IFC Data Transfer (Arch, MEPF)
Other Reference Models & Data
Conceptual Design
Sales Models, Visulaizations
Basic structure sizes materials, positions
Preliminary Drawings, Documents
Sales & Bidding
Tendering Quantities
Alternative Solutions
Construction Visualizations
General Design
General Arrangement Drawings, 3D Visualization Drawings, Erection Drawings.
Reports.
Detailing
Multi-material detailing
Reinforcements
Detailed Connections
Embeds
Fully Documented
The detailed documentation will help you in adjusting the project with little effort according to your requirements.
Drawing, Reports, Data
Shop Drawings
Reports, Schedules
Automation, ERP & Planing Data
Inegration To Fabrication
Integration to production automation systems & machinery
Integration to production planing & ERP systems
Erection Management
Erection Planing & Follow up
Sequencing, Lotting Delivery, Production Coordination
Project Handover
As-built data
Project Review
Testimonials
What Our Clients Say
"Telitek was the best software learning experience that I have ever had .Experienced, friendly, approachable and highly skilled trainer who offer their guidance and assistance every step of the way. About the course Tekla ; I found the course a bit of challenging at first, but the way of teaching make me more interesting and passionate. Also, within a short period I was able to learn a lot and could clearly see my improvement. Really recommending for those who interested in structure modelling and detailing."
ARATHY M S
"Hi all, I joined Telitek engineering,kozhikode as an intern for one month.It was an amazing experience.This institute helped me a lot to gain knowledge regarding steel structures and tekla software.Telitek engineering is a unique family that provides the essential knowledge in tekla modeling & detailing.Instructor is very knowledgeable,experienced,encouraging and helpfull who lead me throughout the course. Provides attention to each student.Strongly recommended for those who seek a good carrier in Tekla modelling & detailing.Its really worthful and a better choice."
SOPHY SARA ALEXANDER
"Hi everyone, Telitek Engineering is an excellent place for those who seek a career in the field of Tekla modeling and detailing. The well experienced and talented trainer, who has worked in the Middle East over a decade in the same field, is always passionate and interested to share his knowledge with the students. Training with real projects prepares the students to be confident and make them ready for industry requirements. I repeat on my own experience, Telitek is the better training center other than well-known training center in Kerala.
HARI KRISHNAN C. K.
"The best centre for learning modelling and detailing in Tekla Structures software from the industrial expert faculties. Strongly recommended for upcoming engineering graduates looking for a passionate career in steel structures. Personal attention, support and care given from the faculties are really incomparable. Training provides through accomplishing real time projects in both AISC and Middle East standards."
Shijin Babu.P
"Highly recommended to anyone looking for Tekla structures training .Trainer is very good knowledgeable, supportive, helping and providing attention to each student."
NISHIDA.K
"I had only 2d detailing experience about one year in Tekla Structures. After joining Telitek Engineering as a Trainee Tekla Modeller I got very good industrial exposure and soon after I got directly Placed in M/S German Steel U. A. E. The trainer is highly skilled and knowledgeable who is a Trimble certified Professional with rich industrial experience more than a decade in Middle East. He guided me how to deliver the quality output documents as per the industry standards and Saudi Aramco Requirements which helped me a lot to ease in the technical interviews as well as my current career as tekla Modeller. Highly recommended anyone looks for a career in Steel Structural Detailing and Modelling."
RAJKUMAR .A BE (Mechanical)
Telitek Engineering is the center of excellence for learning the world's leading structural & BIM software . Telitek is authorized center for Tekla training in calicut. Telitek Tekla programs in kozikode are best for fresh graduates and also those with few years of experience looking forward to upscale their skills . Telitek is authorized by Trimble & is the leading tekla training center in calicut. Visit us in kozikode to find more about Telitek training in tekla.